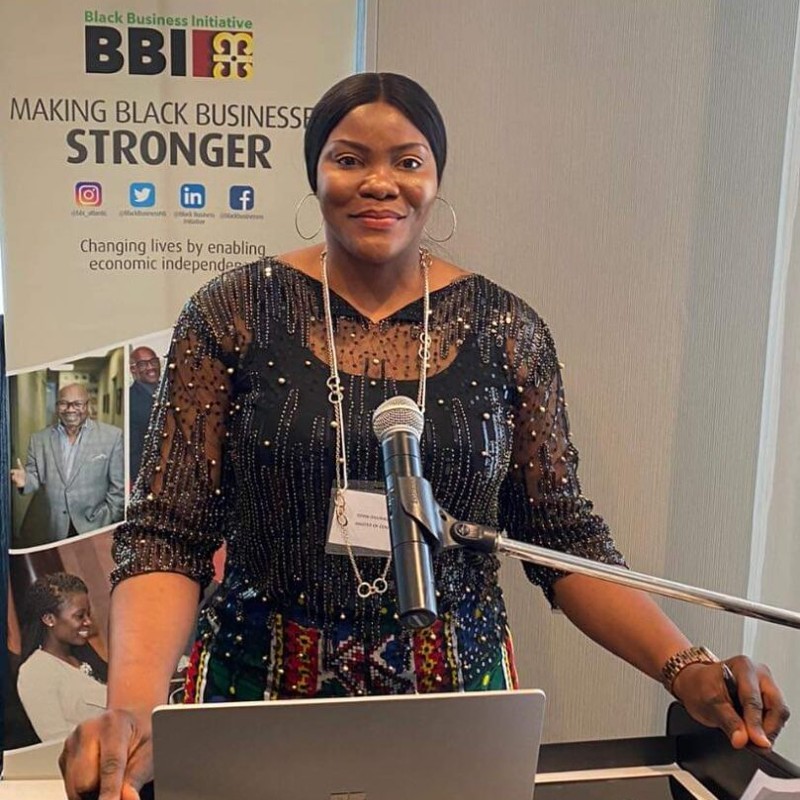 Emcee Teewhy, is a Nigerian-Canadian master of ceremonies based in Moncton, New Brunswick. Emcee Teewhy have handled diverse events such as weddings, talk shows, seminars, birthdays, award functions, religious events, corporate functions, and multicultural events. She is seasoned IT professional with outstanding interpersonal and communication skills, which explains why she can relate to diverse sectors and personalities.
Over the past 8 years, Emcee Teewhy has been one of the most sought-after presenters, moderators, and emcees in the entertainment world. Her dynamic presence and ability to keep audiences engaged and excited set her apart for events.
Toyin identified her passion from her home country, Nigeria, and has continuously developed herself by associating with great mentors and taking up courses aligned with her passion. Emcee Teewhy is a pacesetter, an intelligent and innovative woman of color with a voice that brightens your day. Emcee Teewhy summarizes her output with a slogan: "Our Passion and talent make your event extraordinaire".
Weddings
Getting married, we can make that happen. Have the wedding you want with your personal wedding planner.
Talk Shows
We can take your talk show to a whole new level.
Seminars
We can help you establish your goals and objectives. Emcee Teewhy can organize all the components of your seminar. 
Birthdays
Let us help you plan the perfect birthday party.