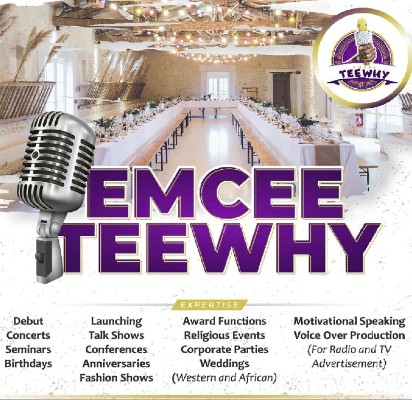 Emcee Teewhy is a pacesetter, an intelligent and innovative woman of color with a voice that brightens your day. Emcee Teewhy summarizes her output with a slogan: "Our Passion and talent make your event extraordinaire".
Thank you so much Toyin for sharing your story. Your story sure resonate with me. One major takeaway I learnt from reading this is that we can actually build the so much talked-about soft skills from home. Relationship building and active listening are key soft skills that sets one up for success in my career role, and you've shown us how we can build these skills with our family.
This is insightful, Toyin. The need to adapt to the Canadian subtle way of life cannot be overemphasized, in order to be successful. Thanks so much!
Super Duper indeed. Lovely insights on an amazing journey that just keeps opening up to many opportunities to learn, grow and be a significant part of a whole. Cheers Sis and many more wins.
To see more reviews or leave your own review, please follow the link.
A pleasure to work with. Highly organized and a keen eye for detail.
Debbie Hawkes
Founder of Startup Moncton